Marsha Phipps - Clear Summit Realty


Marsha has lived in Cobb County for over 40 years with her husband Bolin. She is very familiar with the surrounding counties as well. Her daughter attended Cobb County schools and Kennesaw State University. Marsha is an REO specialist and an approved NACA agent.
Marsha has a passion for helping others. It isn't something she thinks about, but something that is a part of who she is. As she looks back over her different job positions, the positions always involved helping others and solving problems that brought positive results to everyone involved.


Marsha enjoys working with First Time Home Buyers. She still vividly remembers her first home purchase and her real estate agent that help make her dream of being a homeowner a reality. She realizes that Real Estate has always been one of the important investments one will ever make. She is ready to answer any questions you may have, will always listen to your concerns, stay within your purchase price, refer you to needed professionals and work to solve problems as they arise.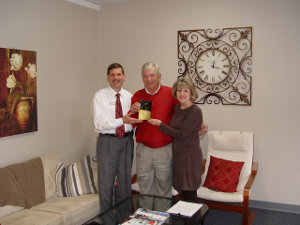 Marsha and her husband, Bolin, are awarded with Clear Summit Realty's
"2011 Team of The Year Award."
Marsha and Bolin went beyond the call of duty with their efforts to help their clients reach their goals. Marsha and Bolin continue to show why they are top performers with their winning attitudes. With purchasers, they ensure their clients find the best value, protect them with a supporting cast, and following the process from start to finish. With sellers, they have an excellent marketing program and find ways to get the most for their homes. Call Marsha or Bolin today and start your new success story!
REO Specialist
Approved NACA Agent (no down payment or closing cost)
Direct: 678-644-1841
mtphipps@bellsouth.net