Pinetree Country Club Community with Amenities – Houses For Sale in Kennesaw – Kennesaw Relocation – Kennesaw, GA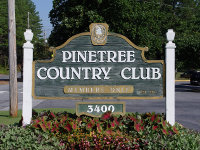 We are pleased that you took the time to view our web site. We'd like the opportunity to answer your questions about real estate in Kennesaw.
For "Quick Action" response
call Ken at: 770-842-4531
Pinetree Country Club is extremely convenient to Kennesaw State University and I – 75. A sought after community that is brought to life by its golf course and multiple amenities. Pinetree CC homes are in a price range from the $150K's to the $1 million. Once you have lived in this active neighborhood you will never want to leave. Whether you are moving up or downsizing, Pinetree Country Club has a home for you!
Pinetree Country Club has as many amenities as you can imagine. Pinetree Country Club features: 18-hole daily-fee championship golf course (that has been host t the Georgia State Amateur Championship three times!), Grille & Tavern, Olympic pool, Playgrounds, Nature trail, Volleyball courts, Tennis courts and a Basketball court. A variety of shopping are located within the Pinetree Country Club complex. Each section maintains their social activities in addition to the general Pinetree Country Club events. There are the "Dive – In" Movies, 4th of July celebration, Memorial Day Carnival, swim team and tennis! You can easily have an active lifestyle in Pinetree Country Club.
Pinetree Country Club maintains a highly effective Home Owner's Association. They are practical, efficient and promote a sense on pride within the community. The HOA handles problems within the neighborhood(s), but in addition to the HOA many home owners volunteer their time and effort to ensure the neighborhood's clean appearance, safety, and social activities are among one of the best in the city of Kennesaw.
Pinetree Country Club Community Calendar:
Pinetree Country Club Golf Club
Pinetree Country Club schools:
Kennesaw Elementary //www.cobbk12.org/Kennesaw/
Palmer Middle School //www.cobbk12.org/Palmer/
North Cobb High School //www.cobbk12.org/NorthCobb/
Cobb County Schools //www.cobb.k12.ga.us/
Neighborhood Statistics:
Prices: $170K to $900K
Number of homes: 1000
Lot size: .4 acre to 3 acres
Year(s) built: 1962 – 2008