Cheatham Hill Park Community with Amenities – Houses For Sale in Marietta – Relocation Package – Marietta, Ga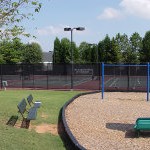 We are pleased that you took the time to view our web site. We'd like the opportunity to answer your questions about real estate in Marietta.
For "Quick Action" response
call Ken at: 770-842-4531
Cheatham Hill Park is an easy drive to downtown Marietta. Shopping (Avenues West Cobb), churches, grocery stores and parks are all an easy drive. A lovely setting, Cheatham Hill Park is an unexpected opportunity. These beautiful, traditional homes priced between $192,000 and $463,000 also have covenants to protect your property values. Cheatham Hill Park is quiet style for you to enjoy.
Cheatham Hill Park has amenities for your active family that will reflect and accommodate your lifestyle. Right down the street is the beauty of Kennesaw Mountain Battleground National Park, with hiking and horse trails. The Cheatham Hill Park, clubhouse, playground and swimming pool are all within easy access. The schools that zoned for Cheatham Hill Park are Cheatham Hill Elementary, Lovinggood Middle School and Hillgrove High School, which are part of the coveted Cobb County School System.
Cheatham Hill Park has an active Homeowners Association, with a five-member board that oversees neighborhood business. Cheatham Hill Park has covenants to protect your privacy and property values, which help to keep the neighborhood clean and retain your investment value.
Cheatham Hill Park is located in Marietta: From Dallas Hwy, turn onto John Ward Road. Turn left on Cheatham Hill Rd and turn left at subdivision entrance onto Livingston.
Cheatham Hill Park web: http://www.chphoa.org
Schools
Cheatham Hill Elementary School…. http://www.cobbk12.org/CheathamHill
Lovinggood Middle School…. http://www.cobbk12.org/Lovinggood
Hillgrove High School… http://www.cobbk12.org/Hillgrove
Cobb County Schools… http://www.cobb.k12.ga.us/
Neighborhood Statistics
Prices: $192K to $463K
Number of homes: 81
Lot size: .49 acres to .55 acres
Year(s) built 1989 – 2006