Blue Springs Community with Amenities – Houses For Sale in Kennesaw – Kennesaw Relocation
Kennesaw, GA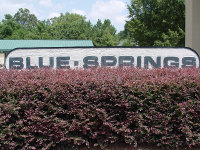 We are pleased that you took the time to view our web site. We'd like the opportunity to answer your questions about real estate in Marietta.
For "Quick Action" response
call Ken at: 770-842-4531
Blue Springs is an affordable neighborhood for the family looking for convenience! It is close to downtown Kennesaw and Acworth, churches, shopping, schools and activities for your whole family to enjoy. Blue Springs is a well-designed, wooded neighborhood of traditional homes priced between $77,000 and $240,000 with covenants to protect your property values. You could easily call Blue Springs "home".
Blue Springs has many amenities from which to accommodate an active family. The amenities include tennis courts, a swimming pool, clubhouse and neighborhood watch. Blue Springs supports a tennis teams for those of you who enjoy athletics. The neighborhood also has community activities, including a luau, Santa Clause and a Casino night. The school zoning for Blue Springs is Lewis Elementary, Awtry Middle and Allatoona High School, and Cobb County has a reputation for great schools!
Blue Springs has a Homeowners Association that oversees the management company, architectural control, and has a five member Board. Covenants protect your privacy and property values, which helps to keep the neighborhood clean and retain your investment value.
Blue Springs is located in Kennesaw: Take Cobb Pkwy N (US41), pass Super Walmart/Kennesaw, right at Clock Tower into Blue Springs subdivision.
Blue Springs News @ www.bsha.net
Schools
Lewis Elementary School…. http://www.cobbk12.org/Lewis/
Awtry Middle School…. http://www.cobbK12.org/Awtrey
Allatoona High School…. http://www.cobbk12.org/Allatoona/
Cobb County Schools… http://www.cobb.k12.ga.us/
Neighborhood Statistics
Prices: $77K to $240K
Number of homes: 280
Lot size: .17 acre to .68 acre
Year(s) built: 1989 – 2006