Chestnut Hill Neighborhood with Amenities – Homes For Sale in Acworth, Ga. Cobb County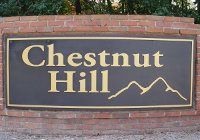 We're pleased that you took the time to view our web site. We'd like the opportunity to answer your questions about real estate in Marietta.
For "Quick Action" response
call Ken at: 770-842-4531
Chestnut Hill is a mature, wooded neighborhood in the heart of Acworth. It is close to churches, shopping, schools and activities for your whole family to enjoy. Chestnut Hill is a neighborhood of traditional homes priced between $161,000 and $300,000 with covenants to protect your property values. Chestnut Hill would be a neighborhood to quickly be "one of the gang".
Chestnut Hill has various amenities that are well designed for families. The amenities include a pool, tennis courts, playground, lake fishing and community clubhouse. There are tennis and swimming activities. The school zoning for Chestnut Hill are Chalker Elementary, Palmer Middle and Kell High School. The schools are a part of the Cobb County Schools, a sought-after district in Georgia.
Chestnut Hill has an active Homeowners Association that oversees the welfare of the neighborhood. Covenants protect your privacy and property values, which helps to keep the neighborhood clean and retain your investment value. The HOA is also involved in neighborhood activities like ice cream social, annual yard sale, chili cook-off, Christmas hayride and others.
Chestnut Hill is located in Marietta: Hwy 575 N to Bells Ferry Road exit, left (north) on Bells Ferry. Left at Chestnut Hill subdivision entrance
Chestnut Hill news@ chestnuthillonline.org
Schools
Chalker Elementary School….www.cobbK12.org/Chalker
Palmer Middle School…. //www.cobbK12.org/Palmer
Kell Mountain High School…. //www.cobbK12.org/Kell
Cobb County Schools… //www.cobb.k12.ga.us/
Neighborhood Statistics
Prices: $161K to $300K
Number of homes: 309
Lot size: .2 acres to .98 acres
Year(s) built: 1987 – 2001

Homes for sale in Chestnut Hill