Loring Square Community with Amenities – Houses For Sale in Marietta – Relocation Package – Marietta, Ga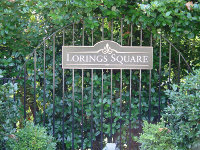 We are pleased that you took the time to view our web site. We'd like the opportunity to answer your questions about real estate inMarietta.
For "Quick Action" response
call Ken at: 770-842-4531
Lorings Square is a quiet, well-established, wooded neighborhood opportunely located in west Marietta. It is just a convenient drive to shopping, Kennesaw Mountain Battlefield National Park, the library, Marietta Square, schools, churches, and activities for your whole family to enjoy. Lorings Square is a neighborhood of traditional homes priced between $236,000 and $299,900. Lorings Square is an excellent choice for convenience, amenities and wooded lots.
Homeowners in Lorings Square can enjoy tennis courts and a swimming pool. Lorings Square amenities improve the value of your investment. Lorings Square also helps sponsor with many neighborhood activities, including pool parties, monthly luncheons and dinner parties, and children offering babysitting, pet sitting, and lawn mowing services. The schools zoned for Lorings Square are Cheatham Hill Elementary, Lovinggood Middle and Hillgrove Mountain High School, a part of the best schools Cobb County has to offer.
Lorings Square has a Homeowners Association that oversees the neighborhood business. Covenants protect your privacy and property values, which helps to keep the neighborhood clean and retain your investment value.
Lorings Square is located in Marietta: Take Whitlock West away from Marietta Square. Turn left on John Ward Rd.; turn left on Major Loring Way.
Schools
Cheatham Hill Elementary School… http://www.cobbk12.org/cheathamhill/
Lovinggood Middle School…. http://www.cobbk12.org/Lovinggood/
Hillgrove Mountain High School… http://www.cobbk12.org/Hillgrove
Cobb County Schools… http://www.cobb.k12.ga.us/
Neighborhood Statistics
Prices: $236K to $300K
Number of homes: 170
Lot size: .33 acre to 2.5 acres
Year(s) built: 1987 – 1997